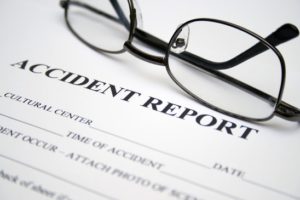 According to the Centers for Disease Control, in a single year, as many as 146,571 people die to due to accidental injuries. 33,381 of these deaths are the result of slip and fall injuries and another 37,757 are the result of car crashes. Yet another 47,478 people die due to accidental poisoning. These numbers don't begin to count the number of people who are injured who then survive with serious injuries or disability. The cost of injury to victims and their families is immense. Not only might families find themselves struggling to pay rent, bills, and make ends meet if a loved one had to miss time from work, families may also find themselves facing high medical expenses and rehabilitation costs after an accident. These costs can be difficult to manage. The Law Office of George R. Fusner, Jr. are accident attorneys in Brentwood, Tennessee who work closely with victims and families who have been injured due to the negligence or neglect of another person or party. Whether you were hurt in a car accident, truck accident, or slip and fall, we are here for you. Our firm may be able to help you navigate the insurance claims process, and fight to help you seek damages for your injuries from negligent parties. You may be entitled to receive compensation to cover your medical costs, lost wages, and pain and suffering damages.
Slip and Fall Injuries: Understand Your Rights
 The leading causes of accidental injuries in Brentwood, Tennessee are car and truck wreck injuries. Yet, another cause of unintentional injury, especially among the elderly, are slip and fall accidents. According to the Centers for Disease Control, one in four older people over age 65 will suffer a slip or fall each year. Alarmingly, fewer than half of the people who suffer these injuries will report their injuries to their doctors. Older people can fall in many different settings, but they are most at risk in nursing homes, hospitals, and while engaging in their everyday activities—from shopping to residing in their own homes.
Nursing home facilities and medical facilities have a unique responsibility to protect residents and patients by preventing falls. These facilities should be designed to prevent falls and include mobility aids in places where falls are more likely—for example, in bathrooms, around stairs, or where there are uneven surfaces. These facilities should also take measures to keep floors free of debris or moisture which can lead to falls. When these facilities don't take measures to prevent falls, the result can be tragic. According to the CDC, 95% of hip fractures result from falls. Furthermore, falls are the leading cause of traumatic brain injury, which can be debilitating and disabling.
Premises owners also have a responsibility to prevent falls. According to the National Council of Aging, some simple measures can decrease the risk of falls among the elderly. These measures can also protect the general population from falls as well:
Check lighting, especially around stairs
Ensure that stairs have proper railings
Install grab bars near showers and toilets
Keep floors free of debris
Clean spills immediately
Use signage to mark wet surfaces or hazards
In addition to falls among the elderly, workers are also at risk of workplace falls and injuries, with falls leading to some of the more serious injuries. Workplaces have a responsibility to offer workers proper training and equipment. When workers don't receive this support, accidents can happen.
If you or a loved one has suffered an injury due to a slip and fall, you may have rights under the law. You and your family may be entitled to seek damages to cover medical costs, lost wages, and pain and suffering losses. The Law Office of George R. Fusner, Jr. are injury lawyers in Brentwood, Tennessee who may be able to help you seek the compensation you may be entitled to receive under the law.
Protect Your Rights Today
 Negligence occurs when a person who has a responsibility or a duty of care fails to follow through or show due care. Negligence can happen when a driver fails to follow the law, uses a cell phone while driving, or speeds. Negligence can also happen when a property owner fails to take precautions to protect falls. Nursing homes and hospitals have a duty of care toward their vulnerable residents, but stores and other facilities also have the responsibility to take proper precautions against injuries. If you or a loved one was hurt in a car wreck, truck wreck, slip and fall, or other accident, reach out to the Law Office of George R. Fusner, Jr. today. Our injury lawyers in Brentwood, Tennessee help victims suffering from a range of injuries.
Some injuries we can help with include: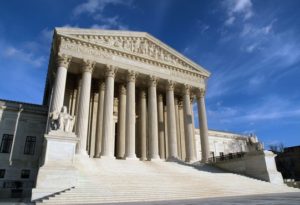 Traumatic brain injury
Spinal cord injury
Internal injuries
Post-traumatic stress disorder
Back and neck injuries
Hip fractures
Whiplash
And other injuries
You may only have a limited amount of time to make a claim under the law. Tennessee's statute of limitations limits how long you may have to sue or make an insurance claim. Speak to the qualified accident lawyers at the Law Office of George R. Fusner, Jr. in Brentwood, Tennessee today.