Traveling with kids can be a lot of fun, but as any parent will tell you, it can also be a lot of work. Keeping them entertained on long stretches of highway, finding clean bathrooms en route, and buying something other than fast food for dinner are just a few of the challenges you might face when taking children on road trips.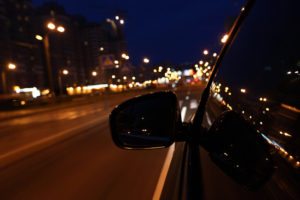 Of course, since you have no control over the other motorists around you, the greatest challenge of all is reaching your destination safely. Sadly, even the most conscientious drivers can end up in a devastating collision when their whole family is in the car. All it takes is one drunk or distracted motorist to cause a wreck that results in catastrophic injuries.
If you or someone in your family was hurt in a crash with a reckless motorist, turn to the Law Office of George R. Fusner Jr. A seasoned injury lawyer with 40 years of experience, George R. Fusner Jr. received his law degree from the prestigious Vanderbilt University School of Law. Call 800-427-8960 to schedule a free case evaluation with an accident attorney in Nashville. Read on to learn three safety tips for driving with children in your vehicle:
Review Car Seat Guidelines
Researchers found that 95 percent of parents make at least one significant—and potentially fatal—error when installing car seats or positioning their children in them. Some of the most common mistakes include:
Reclining the seat at the wrong angle;
Using the wrong harness slot;
Failing to lock the safety restraint in place after strapping the seat in;
Using the wrong seat belt path;
Failing to untwist the straps; and
Failing to tighten the harness enough.
Check the Back Seat
Every summer, children around the country die from heatstroke after their parents or caregivers inadvertently leave them in a hot vehicle. Researchers have studied this phenomenon and determined that parents are most likely to forget a child in the car when there is a change to their normal routine. Regardless if you are headed somewhere you never bring the kids, always check the back seat before getting out of the car.
Make Car Time "Quiet Time"
Refereeing bickering children diverts your attention from the road. Even if you do not turn around, your mind is not focused on the traffic around you, which means you may not respond to any hazards that arise in time to prevent an accident. Teach your kids that car time is "quiet time," and consider keeping a few books or toys in the vehicle to occupy them on longer trips.
Unfortunately, even if you follow all of the above tips, your family could still end up in a crash with a negligent motorist. If you incurred damages in a collision that was someone else's fault, contact the Law Office of George R. Fusner Jr. today.
After reviewing the details of the incident, George R. Fusner Jr. will help you determine the most strategic way to proceed. Call 800-427-8960 to schedule a free consultation with an accident lawyer in Nashville. You can learn more about car wreck claims in Tennessee by visiting the USAttorneys website.