Head-on collisions are one of the most devastating kinds of wrecks, and when they do not result in fatalities, they typically cause debilitating injuries. According to Science Daily, motorists can lessen the impact of head-on collisions by driving heavier vehicles; however, at the end of the day, the risk of serious injuries remains regardless of what kind of car or truck you may be driving.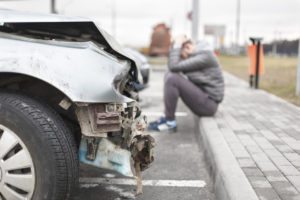 Although many crashes seemingly come out of nowhere, there are some scenarios in which a motorist has time to react to a wrong-way driver. Should you find yourself facing an impending head-on collision, would you know what to do to increase your chances of avoiding it or at least surviving it?
In general, you can minimize the potential devastation of a wrong-way crash by:
Slowing down;
Veering to the right; and
Choosing were to crash.
Of course, even if you follow the above tips, there are still some scenarios in which a catastrophic crash is unavoidable. If you were hurt in a head-on collision with a drunk, distracted, or reckless driver, you may be entitled to compensation for medical bills, lost wages, and pain and suffering among other damages.
To discuss the details of your case and determine the most strategic way to proceed, turn to the Law Office of George R. Fusner Jr. With over 40 years of experience as a practicing attorney, George Fusner  is proud to help crash victims recover the compensation they deserve. Call 615-251-0005 or 800-427-8960 to schedule a free case evaluation with a personal injury lawyer in Nashville.
Read on to learn more about the steps you should take if you ever find yourself facing a looming head-on collision:
Slow Down
Speed plays a critical role in the severity of damages that can result in a head-on collision. The faster both vehicles are traveling, the more devastating the crash is ultimately going to be.
Thus, it is essential to decelerate as much as possible if you see a wrong-way driver heading straight for you. Do not simply slam on the brakes, though, because that could result in a skid. Instead, pump the brakes and keep a firm grip on the wheel to slow down as quickly as possible without actually losing control of the car.
Veer to the Right
It is always better to veer onto the shoulder than to hit another vehicle coming straight toward you. For this reason, you should veer to the right instead of the left if there happens to be a wrong way driver in your lane.
Choose Your Crash Location
If there are trees or barriers off toward your right, veering to the left may seem like a better option; however, sideswiping a stationary object will surely cause less damage than hitting a moving car head-on at high speed. When it comes to avoiding a wrong-way driver, the most important step is choosing your location. If you have time to assess your surroundings, try to determine the most effective way to avoid causing considerable damage.
Although the above tips can lessen the impact of a head-on crash, they are not foolproof. If you were hurt in a car wreck with a reckless driver despite your best efforts to avoid it, turn to the Law Office of George R. Fusner Jr. for quality legal counsel during every stage of the claims process.
Call 615-251-0005 or 800-427-8960 to schedule a free consultation with an experience crash attorney in Nashville. If you want to learn more about collision claims in Tennessee, visit usattorneys.com/car-accident/tennessee.
You can read more accident articles here